The first few days with a new piece of tech are filled with wonder and trepidation. You cradle your new phone like it's a newborn, you frantically clean your laptop of fresh fingerprint smudges, you put your e-reader to bed in a fort of pillows and bubble wrap.
Nothing bad will ever happen to this gadget, you promise yourself, kissing your iPad goodnight.
And then one day, without warning, the honeymoon is over. You start carelessly tossing your laptop into your backpack, you whirl your headphones around like a lasso, you leave your phone on for four months at a time. At one point or another, we're all guilty of a few tech care crimes.
For those looking to change, we've compiled this list of the most common poor choices everyone makes with their electronics. Have anything to add? Let us know in the comments.
1. Resting Laptops on Beds, Carpets or Bare Skin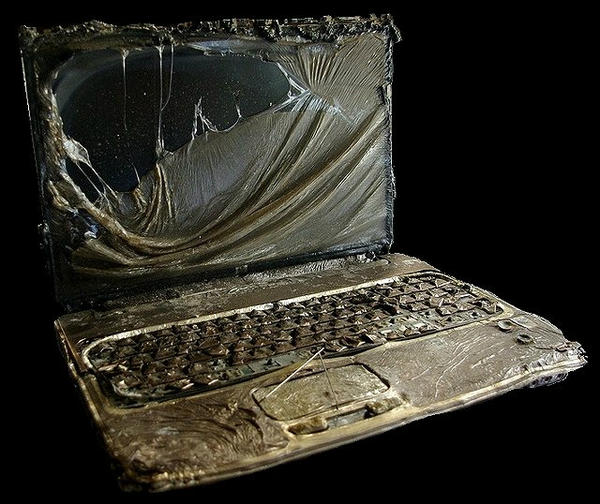 Without a cooling pad or a proper ventilation area, your laptop will overheat when used for too long. So when you wrap it up in your blankets and watch Netflix for an entire weekend? That's not good. Overheating can decrease your battery life and, in some cases, cause serious damage to your computer and potentially catch fire.